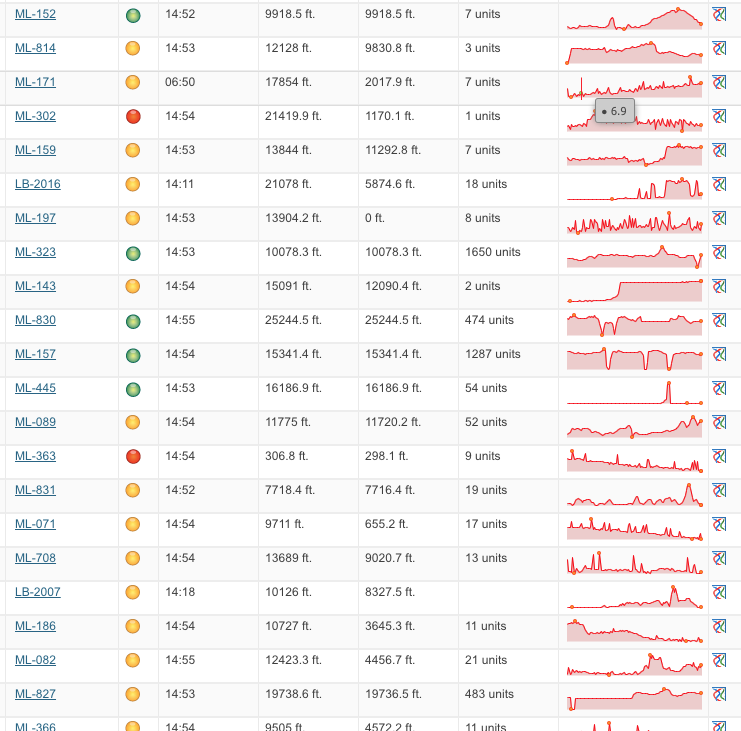 Extranet is a portal to instant data
The Extranet is a web based tool, which gives you and your clients access to a wealth of information about what's happening at your well site through the real-time dashboard. In addition, it can be used to keep track your inventory and personnel. This is the best and most helpful tool for your mud logging company.
We think of this as an archive for all your well data, such as morning reports and daily logs, and a "living document" which contains real-time data directly from the well site. Daily logs can be automatically uploaded to the site instead of being e-mailed or otherwise sent. Interested parties are given usernames and passwords enabling them to view and download logs, well prognosis, photos, or any other file. Also, when you give your clients access, you can give them the ability to watch what is going on at the wellsite in real-time, and all you have to do is supply an internet connection!